Genres:
Adventure, Shounen, Sports
Plot Summary:
Sho Yamato and his 5th grade friends, Takumi and Makoto really enjoyed mountain biking (MTB) when they practiced at the practice field, also known as the "X-Zone". Takumi was a skilled mechanic, while Makoto was a competitive female rider. Then one day, Sho was challenged by an MTB team named "Shark Tooth", and when the day came, black smoke appeared and they were sent to another world known as the "X-Zone". To return to their original world, they must compete in the "Idaten Battles", which involve races in numerous different setting, including volcanoes, ghost towns, deserts, and even at a cemetery. To win and collect 10 emblems in order to return will be tough, and will involve a long journey. Will they ever make it back
Running time:
half hour
Episode titles:
We have 48
Characters:
Sho Yamato - Main character of the show. He rides his father's bike named Flame Kaiser. Hes also crazy talented at racing.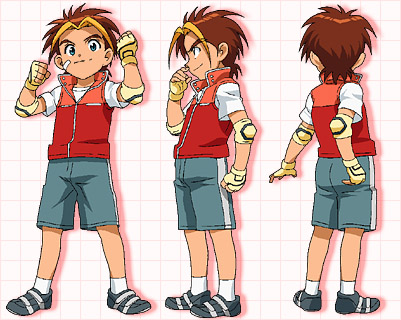 Makoto Shido - Makoto is Sho's friend.  She rides an Idaten bike called Neptune Emperor.
Kakeru Sakamaki - Kakeru is a childhood friend of Sho and a skilled mechanic. He does all the tinkering on Sho's bike to keep it in tip top shape.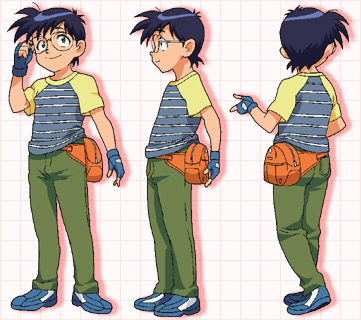 Hosuke - He is a talking owl that was saved by Sho, Kakeru and Makoto. Now, he tries his best to guide Sho, Kakeru and Makoto through the X-Zone.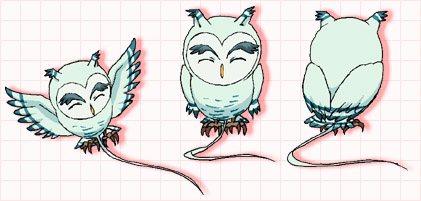 Yuki - Yuki is a famous mechanic in the X-Zone, and a valued friend of Sho's. She pops in from time to time to help them out when they are in a jam.
Some other bikers and their bikes are the following:
I saw someone inquiring about this anime series and saying there was only episode 1 here so even if there are no groups subbing it I will atleast make a thread for it to be talked about. I actually, haven't found this anime online (although, I really haven't tried yet), however, I have been watching it on YTV dubbed in English. This anime series
airs on YTV every Tuesday at 3:30PM
if you are interested (and in Canada). To me this anime series is a little bit like a combination of Air Gear and Bayblade. Its got the racing and trick part of both Air Gear and Bayblade. This series is also a bit more kiddy like Bayblade in terms of characters (as the are all kids). However, this series is very similar to Air Gear as in Idaten Jump Sho and friends go around X city challenging people to Idaten battles where they have to wager emblems just like in Air Gear except when a team loses in Idaten Jump they don't have to disband.
I really like it despite its childish exterior. I find that this show has a certain sports appeal just like Air Gear did for me. All the tricks are quite cool!!! I have to say I love them all. It actually kind of makes me want to take up trick biking too lol.
Good for all ages and fun!! I would rate this anime series at least a 7.5/10 if not an 8/10 but see for yourself. This anime series isn't for everyone but will appeal to many I think. Below I have included a url for the first episode (English dubbed). (Note: when you click on the link it will take you to the Hasbro site. There follow the directions on how to view the online stream.).
BTW Yuki is soooooo hottttttttt!!!!! She's mine so keep you eyes off her lol =)